On this page we propose stone floors and Serizzo Beola second choice .
Second choice are in fact those excluded by first choice by means of a classification performed by our operators based on their experience.
Tiles have different tones, the presence of stains, lighter or darker halos.
Tiles are lower priced because in some way defective but give the same guarantee durability and strength that offer Serizzo and Beola of first choice.
This offer is referred to square meters stated in the following cards and must be held active until exhaustion.
| | |
| --- | --- |
| MATERIAL | SERIZZO TAGLIO DIAMANTE |
| ITEM | FLOOR |
| DIMENSIONS | 30 X CORRERE X 1,5 |
| AVAILABILITY | MQ 70,00 |
| PRICE | EURO/MQ 13,00 + I.V.A. 22% + shipping |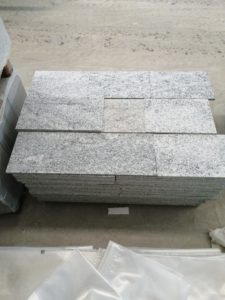 MATERIAL
BEOLA TAGLIO DIAMANTE
ITEM
FLOOR
DIMENSIONS and AVAILABILITY
30 X CORRERE X 1,5 (MQ 18,00)
30 X CORRERE X 1,3 (MQ 18,00)
30 X CORRERE X 2    (MQ 34,00)
40 X CORRERE X 3    (MQ 17,00)
PRICE for all formats
EURO/MQ 13,00 + I.V.A. 22% + shipping